About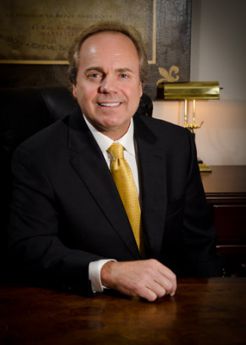 Robert E. Gonce, Jr., President
Bob began his career in the oil and gas industry as a Petroleum Landman while earning his BBA in Petroleum Land Management. Upon his graduation from the University of Oklahoma in 1982, he worked for several small Oklahoma oil companies as a consultant, until going solely independent in 1986. Bob continued consulting for others as he focused on building and managing his own portfolio for the next five years, at which time he started Castlerock Resources, Inc. He proudly continues to serve as President/CEO and takes an active role in building relationships and fostering the company's growth.

Castlerock Resources, Inc. is a Sub Chapter S Corporation out of Oklahoma City, has over one-thousand five hundred producing wells in five states. Castlerock primarily focuses on participation in the drilling of oil and gas wells, as well as placing a heavy emphasis on acquiring producing and non producing oil and gas properties with preference on mineral and royalty interests. Additionally, the company specializes in acquisitions and divestitures as other income revenue. Castlerock has been in Oklahoma City since its incorporation in 1991, with its headquarters located in Bob's family-owned office building located at 3333 NW 63rd Street in Oklahoma City, Oklahoma.